1. Remove top of rain gauge and cut cable to approx. 30cm as shown.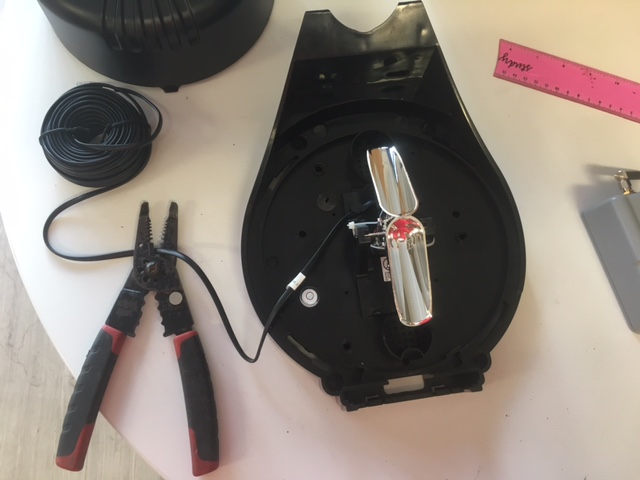 2. Expose approx. 3cm of the internal wire cores and remove the exposed black and yellow cores as shown.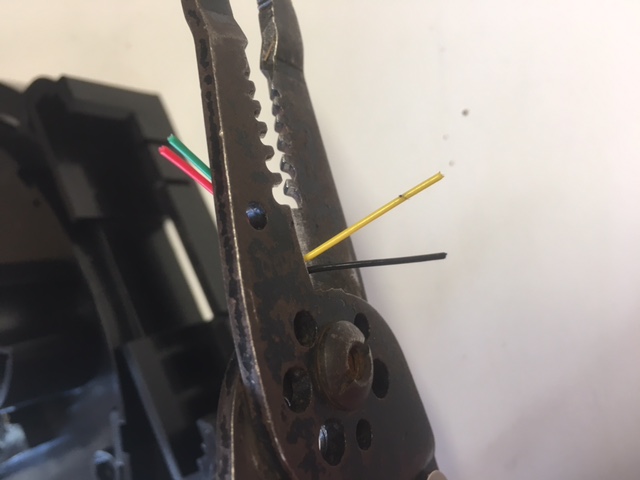 3. Cut the cores on the COBRA2-3G-1FL-EA input cable to approx. 3cm as shown.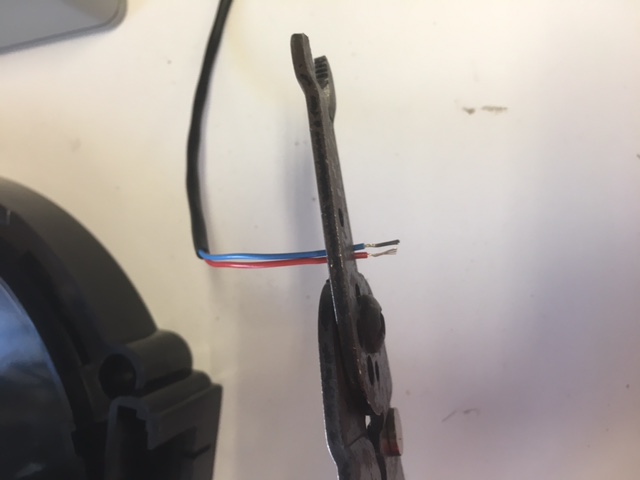 4. Use 2 x gel-cap connectors provided to connect the red cores (one gel cap connector), and blue and green cores (the other gel cap connector) by inserting the wire cores and fully clamping the gel connector closed with pliers or similar as shown. Note in the first image that the wire cores are inserted fully into the gel cap connector, and in the second image the gel cap connector is fully clamped closed.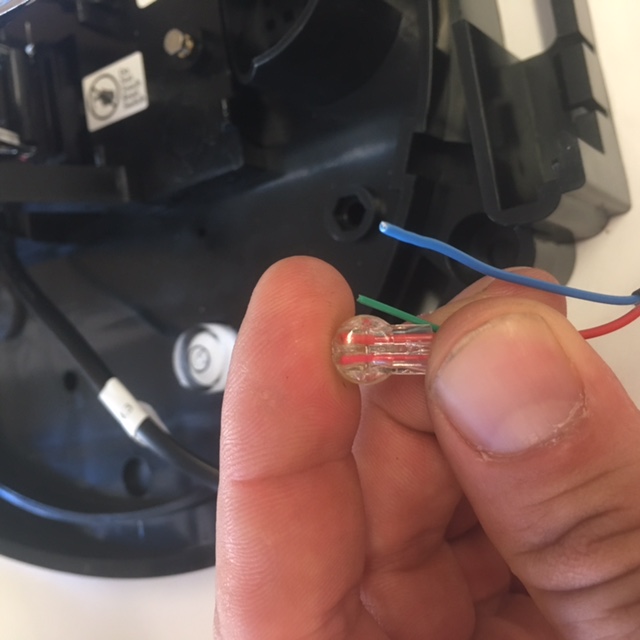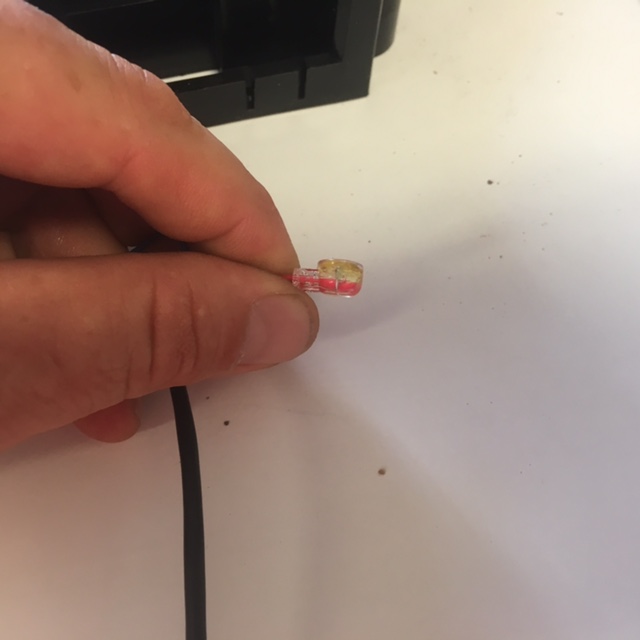 5. Gather the loose cable together starting from the attachment point on the rain gauge and cable tie (using the cable tie provided) to one side of the tipping bucket mechanism frame. Take care to ensure no loose cable or parts of the cable tie can get in the way of the tipping bucket mechanism to prevent it from tipping freely. Se below.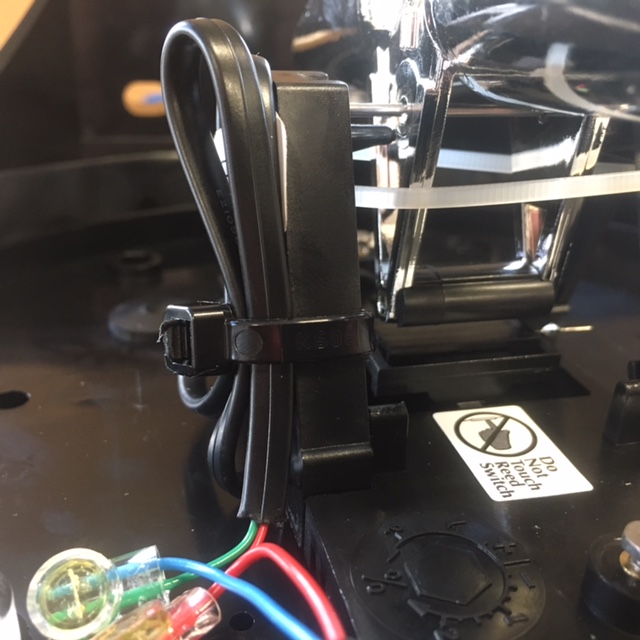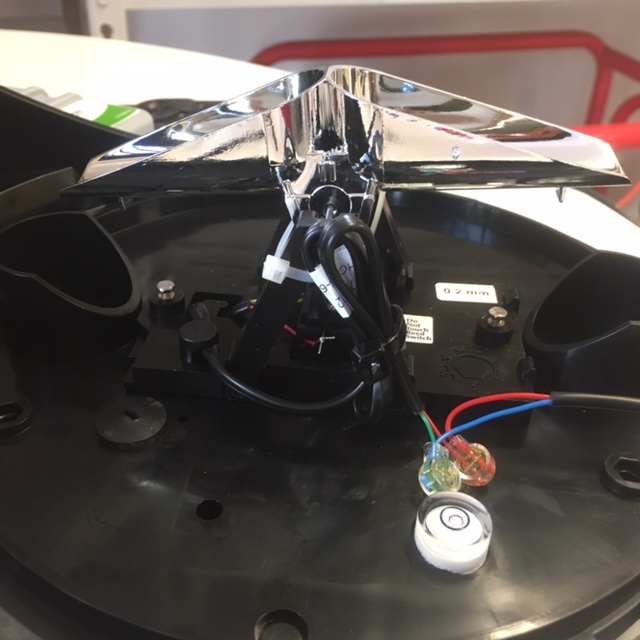 6. Extend the COBRA2 side of the cable to the edge of the gauge to the cable entry/exit slot as shown. Create a bend in the cable to allow it to sit neatly into the cable entry/exit slot as shown.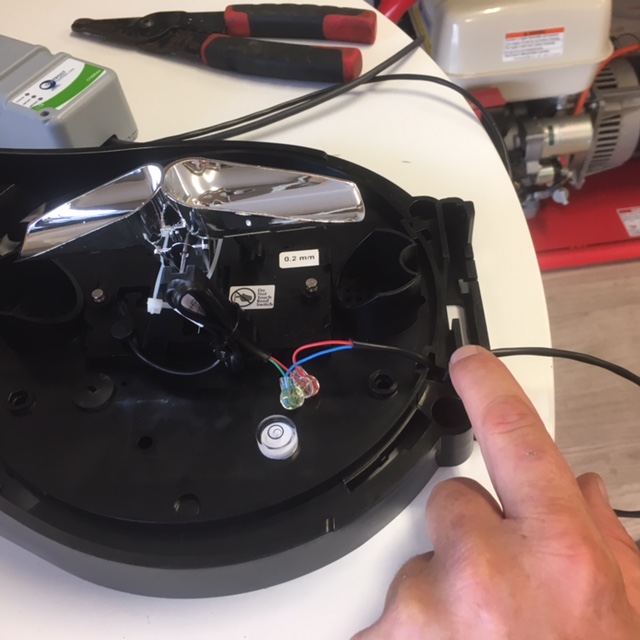 7. Replace the bucket top.
Important notes:
1. The tipping bucket mechanism must not be hindered by any part of the wiring. It must remain in such a way that it can tip freely.
2. The Davis rain gauges are supplied with a cable tie securing the tipping bucket mechanism to protect it during transit. This must be removed before commissioning.