Outpost Central mobile website at m.outpostcentral.com gives users a variety of easy access functionality for users who need quick logger information.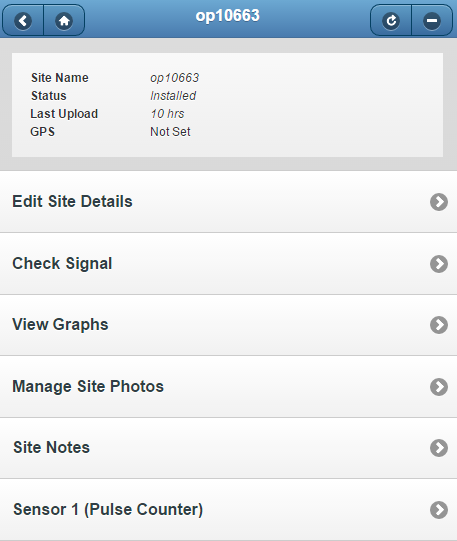 Info - provides information of the Site Name, the current Status, when it last uploaded and GPS location information (if available).

Edit Site Details

 - rename site, update status, provide any project references and update GPS location information.

Check Signal 

- check cellular signal quality where the Outpost logger is currently positioned.

View

Graphs

- view site graphs that has been configured.

Manage Site Photos - take and upload photos (limit to 1x 500KB photo) of the site. Access to device camera required.
Site Notes - enter specific site notes for future reference.
Input Configuration - configure the inputs according to the Outpost product type.