This page provides easy access to update and edit the site information.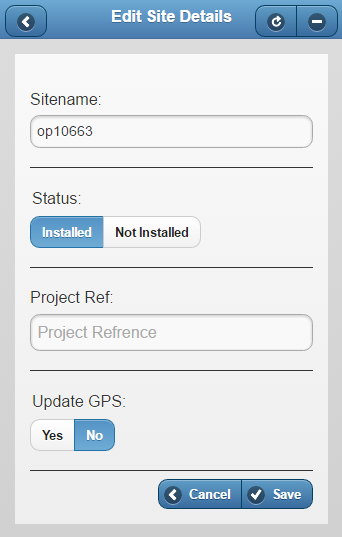 Sitename - optional user field; defaults as Outpost logger ID.
Status - defaults to Not Installed; provides easy filter for fleet management through Outpost website.
Project Ref - optional user field; provides any additional project-specific details required for site.
Update GPS - optional field; requires access to mobile device GPS feature. Note: accuracy of GPS information is dependent on the information as provided by the mobile device's GPS.