Note : Outpost only uses A-coded M12s
The TBSSR1 is a rugged pyranometer with SDI-12 interface based on a Kipp & Zonen pyranometer model SP-Lite2.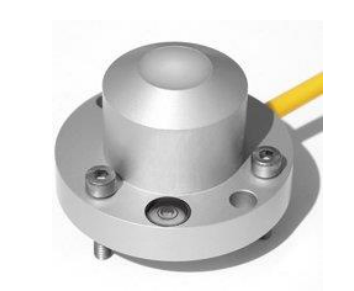 Wiring for integration into SDI 12 capable loggers such as the Cobra2-3G-WS is as follows
An additional M12 splitter is required to add this sensor and the sensor will need to be assigned a unique address to the other SDI12 sensors attached to the logger. Standard addresses assigned to the Outpost-purchased weather station sensors are:
Address 1 for the Decagon VP-4
Address 2 for the Decagon DS-2
Common standard factory-set address for SDI12 sensors are typically address 0. If a different address is required, please indicate when purchasing the sensor from Outpost. See Outpost Central Outpost Central Weather Station for connection with multiple weather station sensors.
Configuring Input
Click Config sensors () in the Tools column.
The Sensor Config window opens.
Click Add... or Add New Input
The Add Input dialog opens.
Select PIC SDI12 Ultra from the Select Input Type drop-down list. Click OK.
Select 1 from the Choose the number of child SDI12 Input drop-down list. Click Add.
On the newly created input, configure it to the following: 
Click on the Child Inputs. The child inputs corresponds to the below:
Child input 0 = Solar radiation W/m2